Our homes are one of the most important parts of our life. We might spend a significant portion of our day at work, but home is where we come to rest and unwind, and this is also where we start the day. They give us a place to live and feel safe, and they can also make us feel happy and positive. This is why having a sober and calming interior is important. If you're not up for a DIY makeover, many furniture stores and interior decor agencies can help you achieve that. "If you're looking for just the right accent to make your room's personality come alive, you'll find the largest selection of decorator accessories to choose from." Says Naturwood Home Furnishings (www.Naturwood.com).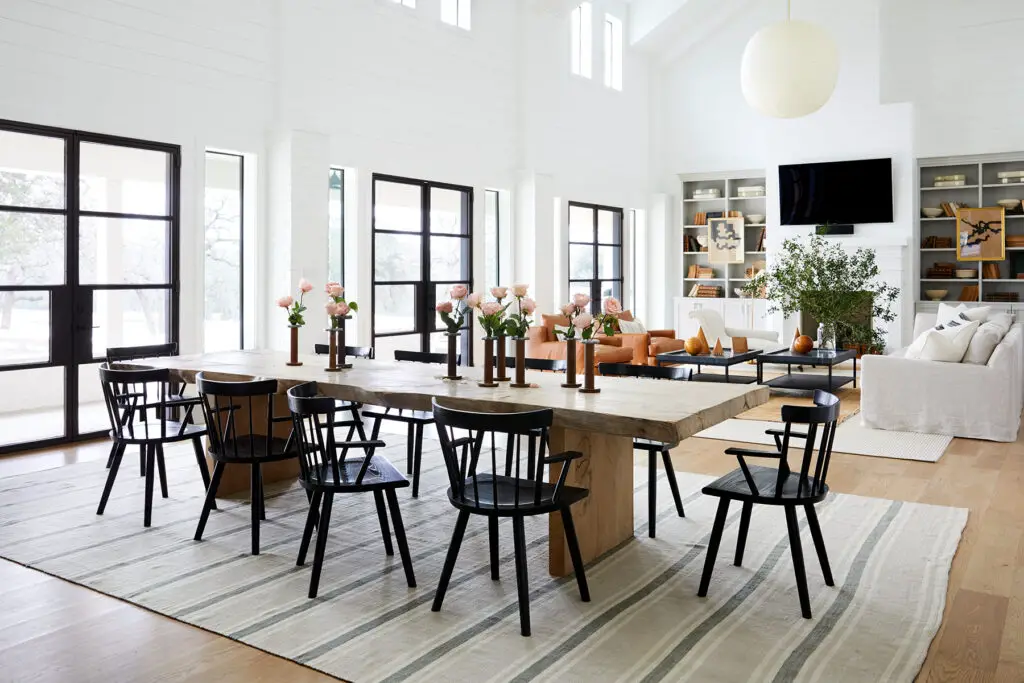 Whether our home is old and needs some changes, or we just want to make our new home look better, we have many great ideas available online that can turn our vision into reality. Below, we have listed some ideas for each room that will make our homes look modern and stylish without costing too much money. 
Bedroom
There are many cost-effective ways to transform your bedroom into a modern and cozy space. Adding an accent wall behind the bed and hanging some pictures creates a nice focal point. You can match the color of your curtains and pillowcases with the accent wall to create a color scheme for the bedroom. Apply the same strategy to create a themed bedroom for your kid. Repainting some of the old furniture to match this color scheme will further enhance the look.
Adding rugs, shelves, and armchairs can bring in the coziness. Soft, warm lighting is perfect for bedrooms as they help relax your mind. Changing the floor drastically changes the look of the room. You can put matching carpet or add hardwood floors for a timeless look.
Bathroom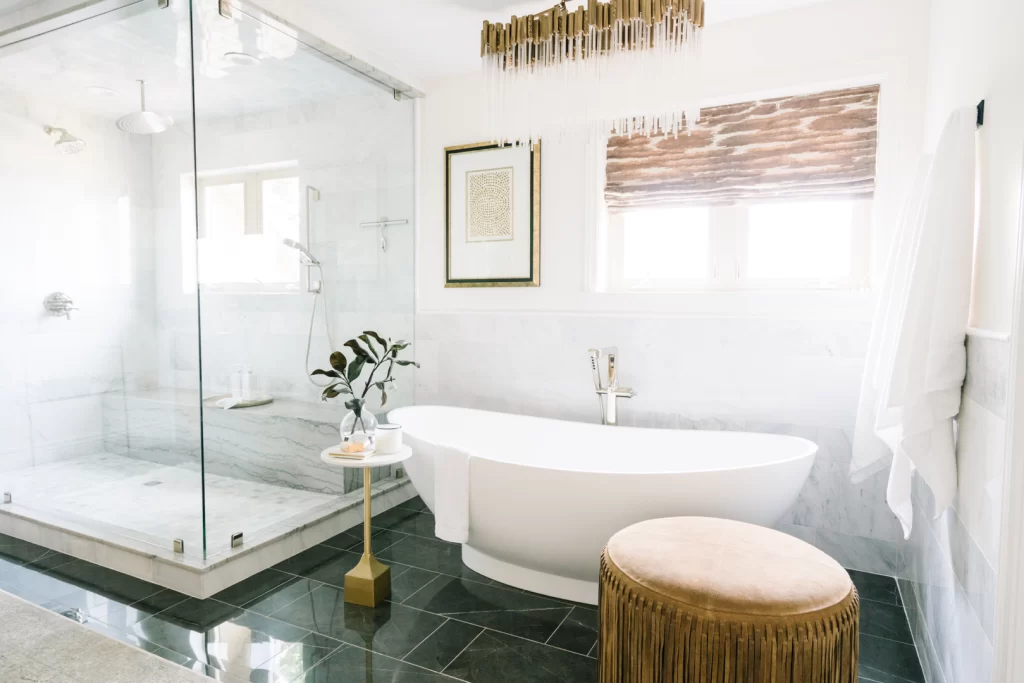 When it comes to remodeling small bathrooms, simple tricks can work wonders. One popular and foolproof approach is to modify the flooring. Low-maintenance and spill-proof options like epoxy or polished concrete floors can bring about a dramatic change but be easy on your pocket. 
To create a more spacious and open feel, replace cabinets with open shelves. Removing the shower stall and installing frameless, transparent glass walls can also help open up the space. Keep the wall tiles uniform in light colors to avoid a two-toned effect and to enhance the sense of space in the bathroom. Adding a large mirror on the wall can give the illusion of a bigger bathroom. 
Closet
You can transform your dull closet into a spacious and well-organized storage area and increase its functionality with a few simple hacks. Start by adding extra shelves and a dedicated hanging space to make the best use of the available space. You can also use baskets or organizers to keep items tidy and easily accessible.
If you have two closets in neighboring rooms, consider removing the dividing wall to create one large closet with ample storage space. A bifold door provides easy access. A sliding door saves even more space. Pick whichever fits your closet. 
Kitchen
There are many advantages of remodeling a kitchen. You can clear the clutter to get more space and freshen up the look. Removing old appliances also increases the functionality of the space. The easiest way to change the look of your kitchen is by changing the flooring and countertops. Stone tiles, ceramic, or porcelain floors can give a stylish yet sleek appearance. Turn your unused kitchen island into a breakfast bar with a splash of accent color and a couple of barstools. Integrating your refrigerator with the pantry can help maximize room if you have a small kitchen. Make the space livelier by painting your wall cabinets in vibrant shades, or keep them white for a sober appearance.
Kitchen remodeling can be challenging, so don't hesitate to hire a reliable kitchen remodeling contractor to ensure a smooth and stress-free renovation process.
Dining Room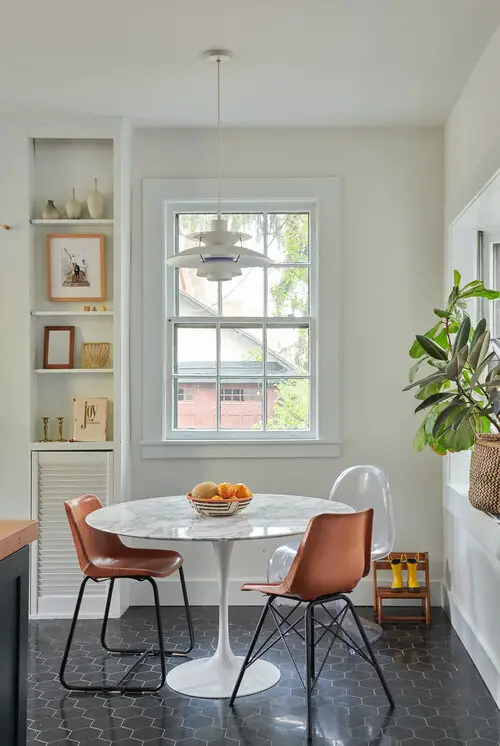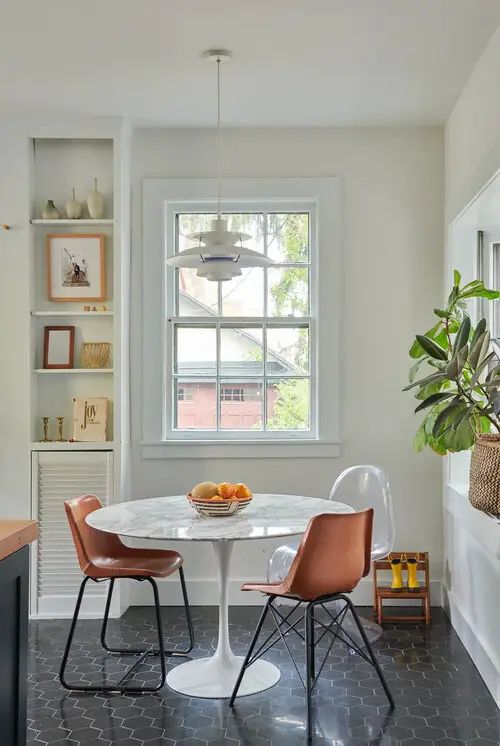 To revamp your dining room, choose a theme that reflects your style, whether it's rustic or contemporary, and match the decor accordingly. Choosing light-colored paint on the walls and matching the dining chairs and accessories creates an open and airy ambiance.
Get a dining table that goes with the size of the dining room. Foldable tables that can be stored away are perfect for large families with a small kitchen spaces. Changing the upholstery of the chairs or using a different fabric add color to the space. Additionally, replacing a couple of chairs with a dining bench can introduce a modern twist. Complete the look with a striking light fixture to tie it all together.
Patio
Even a tiny patio space can be turned into a great hangout area through a few simple steps. Start by considering the weather conditions your patio will face and choose furniture that can handle it. A comfy couch, along with a few tables and chairs, can instantly turn your patio into a cozy gathering spot for loved ones. Keep the color and style in mind to ensure that the outdoor furniture blend with the overall theme of your outdoor space.
Remodeling your home is an exciting project if you have a clear vision and a budget in place. DIY projects can be exhausting if you don't have a proper plan. In that case, hiring professionals is the best option for you. However, do your research well, and go for an agency that understands your expectations and helps turns your ideas into reality.
Thanks to naturwood.com for consulting on this post.