The kitchen is the heart of your home – and a great-looking window treatment can help make it look even better. Whether you're after something functional or decorative, there are plenty of options to choose from.
In this article, we'll explore some tips and inspiration for finding the perfect window treatment for your kitchen. With some careful consideration, you should be able to find the best solution that suits both your aesthetic and practical needs.
Tip 1: Consider Your Light Needs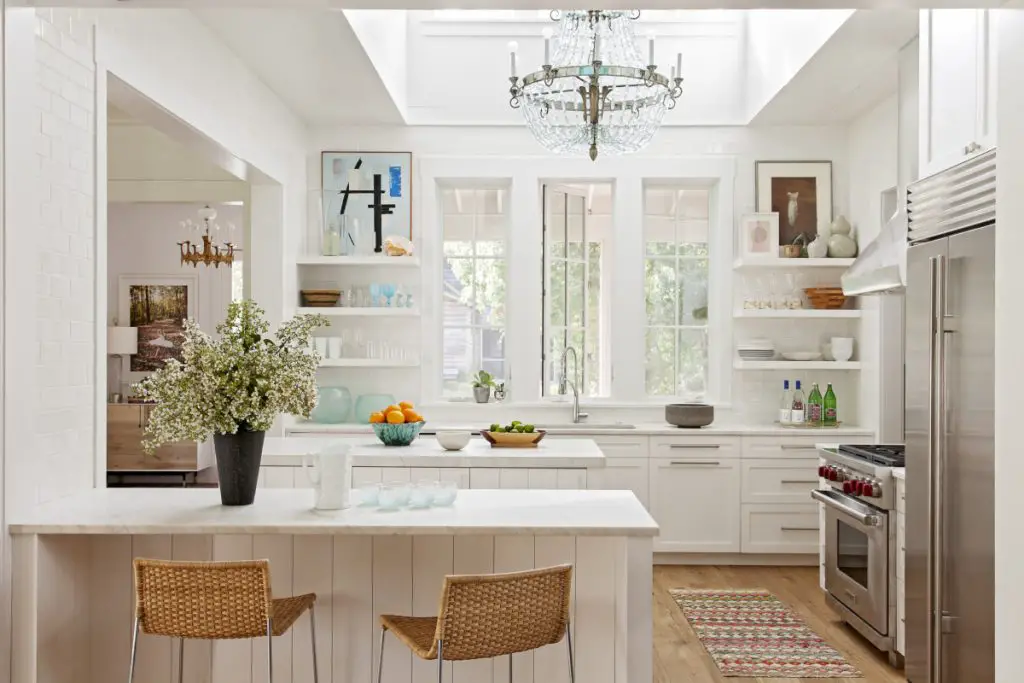 When choosing a window treatment for your kitchen, think about how much light you need. Will your windows let in too much light during the day? Do you need to keep out cold drafts in winter or block out glaring sunlight in summer? Will you be able to open your windows for fresh air? Depending on the answers, you'll need to consider different types of window treatments that can meet your needs.
Window Treatment Ideas for more lighting:
If you're looking for a window treatment that will let in more natural light, consider sheer curtains or blinds. If you need to keep out sunlight but still want the room to feel inviting, try using a combination of shades and curtains. For something decorative, opt for shutters or Roman shades with eye-catching patterns and colors.
Tip 2: Think About Durability
When investing in window treatments for your kitchen, it's important to think about how much wear and tear they'll endure. Is the area near your windows exposed to moisture? You may need to look at waterproof materials like vinyl or PVC if you live in an area prone to humidity or water spills. Is there direct sunlight coming through your windows? Consider using UV-protected or blackout materials to prevent fading.
Window Treatment Ideas for Durability:
For long-lasting durability and easy maintenance, try woven wood shades or roller blinds, both of which are great options for kitchens. If you're looking for a bit more flair, consider shutters in vinyl or aluminum material. They'll add some character to your kitchen while also withstand wear and tear over time.
Tip 3: Take Note of Your Kitchen Aesthetics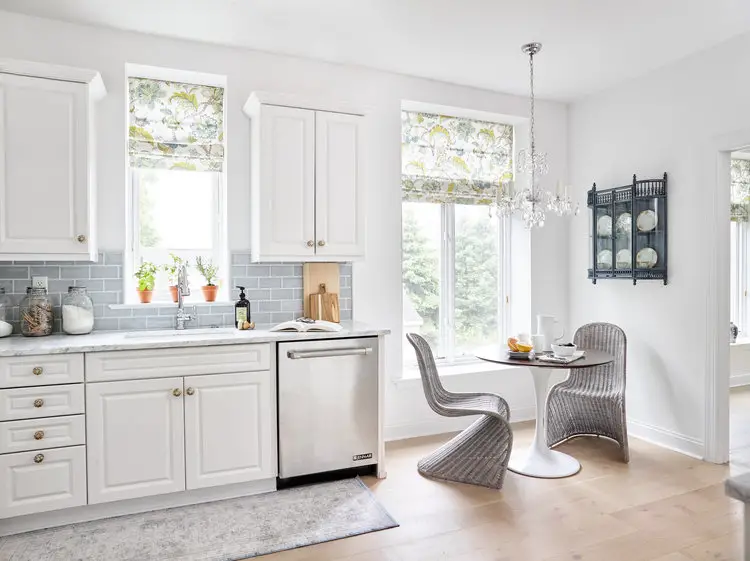 The window treatments you choose will be part of your overall décor, so pick something that goes well with the style of your kitchen. Do you have modern fixtures and appliances? Or maybe a traditional look? Depending on the theme, you can choose from a variety of materials, colors, and styles to find the perfect window treatment.
Window Treatment Ideas for Aesthetics:
If your kitchen leans towards a contemporary style, opt for sleek materials like brushed nickel or chrome that will add some shine and texture to the space. For something more traditional, try Roman shades with fabric patterns such as floral prints or plaids. If your kitchen is on the rustic side, wood blinds are a great way to bring in natural warmth and texture.
Tip 4: Compare Different Price Points
Window treatments can range from budget-friendly to high-end, so it's important to compare different price points before making a purchase. Take into account the materials used, level of craftsmanship, and durability of the window treatment – you'll want to make sure your money is well spent.
Window Treatment Ideas for Different Price Points:
If you're looking for more affordable options, try vinyl or faux wood blinds. For mid-range prices, woven shades and cellular shades are great picks that offer both style and functionality. If you want something luxurious but don't want to break the bank, consider motorized blinds with fabric in gorgeous textures like velvet and linen.
Tip 5: Get Creative with Layering
Layering your window treatments is a great way to make the most out of your kitchen décor. You can combine curtains and shades for added privacy, style, and light control. Or layer panels and blinds to create an interesting texture or color combination. With different types of window treatments available, you'll be able to find something that works best for you.
Window Treatment Ideas for Layering:
Try layering sheers over shutters for a modern look that will let in some natural light while still providing privacy. If you're looking for something more traditional, consider combining Roman shades with lightweight fabric curtains in complementary colors or patterns. For an eclectic vibe, mix-and-match blinds and curtains in a variety of materials and textures.
No matter what style of window treatment you choose, make sure to take all factors into consideration before making your decision. With careful planning and the right material from Bumble Bee Blinds, you can find the perfect window treatments for your kitchen!
Thanks to bumblebeeblinds.com for consulting on this post.