The time has come. It's finally time to say goodbye to those sweatpants and break out the work clothes. After months of delayed openings, return dates are being set for offices across the country, with many companies planning to return at the beginning of 2022. Employees must now reacclimate to office life after over a year of growing accustomed to work-from-home norms.
While many employees are eager to get back to the office, a number also have growing concerns about health protocols, workplace flexibility, and commuting. In a recent study, all of the 4,500 employees surveyed reported some level of anxiety about returning to the office. If you're feeling stressed, you are not alone.
Here are a few ways you can make the transition back to your company's office a little less stressful.
Be prepared for change
We are no strangers to change, especially after the past year and a half that we've experienced. There has been change in almost every aspect of our daily lives. The return to the workplace is no exception. Once a familiar place, the office of today features new health protocols and distancing regulations which will take some time to get used to.
The return to the office means an opportunity for some good changes from the work from home norms we have grown accustomed to. Fewer distractions, work/home boundaries, and face-to-face interactions are just a few things you can look forward to upon your return. In addition, many aspects of the office are changing for the better. You can expect to see more collaboration areas, flexible furniture, high tech conference rooms and touchless technology.
Anticipating and preparing for these positive changes can help ease your mind and lower your stress levels.
Establish a routine
Studies have shown that establishing and maintaining a routine during times of unpredictability can help you feel less stressed and more in control. This sense of structure can help improve productivity and focus which will be very beneficial in the return to the office.
Many of us probably had some sort of pre-pandemic morning routine that we said "so long" to when work from home hit. It's time to get back to it. In the weeks leading up to your office return, start easing back into that routine. Wake up earlier to prepare for your commute, especially if your office is in an area that experiences heavier congestion, such as Atlanta. Get dressed in the morning as if you are going to the office. These little things will help you get back in the swing of things and provide a sense of structure that was lost while working remotely.
This is also a great opportunity to revamp your morning routine by giving up old habits and forming new ones. Integrate a workout or avoid pressing snooze for that second or third time. Healthy morning rituals are a great way to start the workday and can help ease the transition back to the office.
Ask questions
Don't be afraid to ask your boss or supervisor questions about the company's plans to return to the office. Express your need for further clarification or more details about any components that may be confusing or vague. Others may have the same questions, and it is a good opportunity for employers to address those concerns for the company as a whole.
Open and honest communication is key when it comes to this transition. Ultimately, having clear expectations about the office reopening plans and procedures can help ease the stress caused by the unknown.
Advocate for what you need
The journey back to the office is going to look different for each person, as everyone's needs and comfort levels are different. Help your employer understand exactly what kind of support you need in order to perform effectively in the office. Our advice? Don't wait until you are back in the office to have this conversation. Knowing you have someone in your corner to help you through this transition will keep stress at bay and give you the confidence you need to get back into the office.
Focus on the positive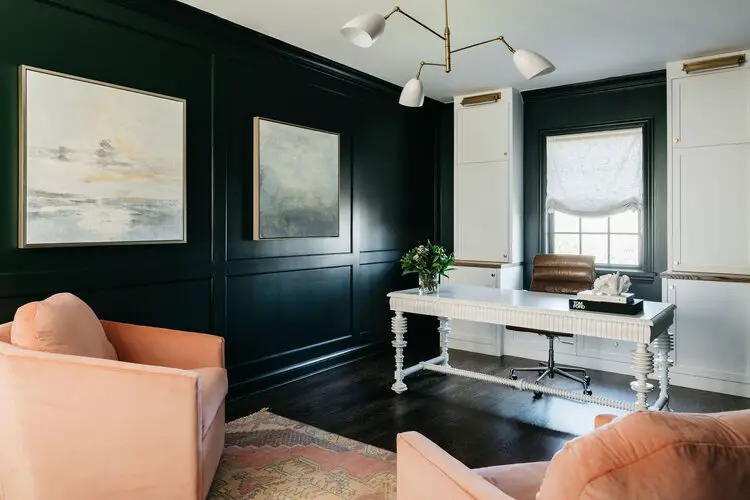 It's easy to feel anxious or stressed when you are focusing on the perceived negative aspects of the office reopening. Change the narrative. A focus on the positive will help you cope more easily with your new work environment, and it will be contagious to those around you.
After months of working from home, we have missed out on a lot of the benefits that come with being in the physical office. Here are a few things to look forward to upon your return:
A dedicated workspace
In-person collaboration with coworkers
Team lunches
Non-virtual happy hours
Water cooler conversations
A shift in mindset and a focus on positive thinking can help you effectively manage any stress that may arise leading up to your return date.
Be patient
It's going to take time to get used to this new in-office normal, just as it took time to adjust to working from home. It will have its challenges and obstacles, but it will also have its advantages. Be patient with others and yourself. We are all learning to navigate this together and eventually will come out stronger, more resilient, and ready to tackle the new normal. 
Thanks to all companies linked above.